Spanish Trail Las Vegas
Homes and real estate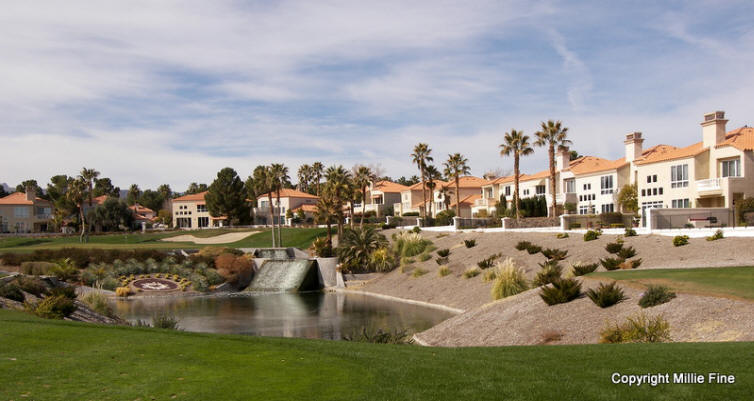 Spanish Trail Homes for Sale – Property Search
Focused search reflecting only homes currently listed for sale in Spanish Trail. Includes foreclosures only search!
Below is a showcase of some of the currently listed properties in Spanish Trail. This information is updated every hour.
---
At the time of this writing, May 6, 2021, the sales activity for the past three months reflects 35 homes sold at prices ranging from $299,000 to $2,000,000. with a median price point of $577,000. The lower prices usually reflect the townhomes. Of the 10 properties currently listed, none are represented as short sale or bank owned/foreclosure. Resale homes have a median asking price of $284.00 per sq. ft.
This beautiful guard gated community is located approximately 15 minutes west of the strip. It is bordered on the north by Tropicana and on the east by Rainbow. There are 1252 homes here in 11 separate neighborhoods/communities. Home sizes range from 1,157 to 16,649 sq. ft. Amenities include fitness center, tennis center, 2 pools and 2 spas. The 4 townhome neighborhoods have access to these as well as their own pools and spas. Memberships are available to the Spanish Trails Golf and Country Club. These are offered and sold by individual members. Prices for golf memberships usually run under $30,000 with social memberships available the the $3,000 to $4,000 range. The association provides lists of memberships available for sale. Most of these homes were constructed in the 1980's and 1990's. This project was the first of its kind in Las Vegas. The elevation at Spanish Trails ranges from 2,313 ft. to 2,504 ft. above sea level.
Photo Tour of Spanish Trail Las Vegas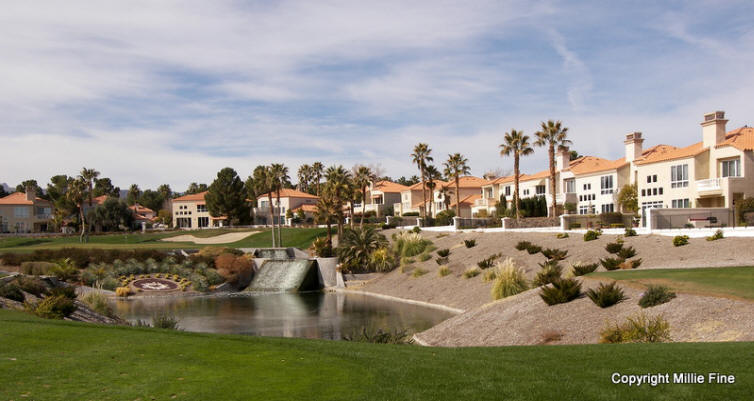 Views of homes and golf course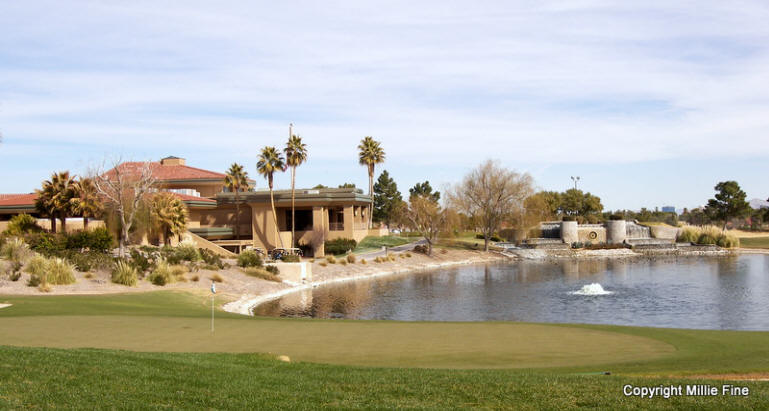 Looking northeast with clubhouse on left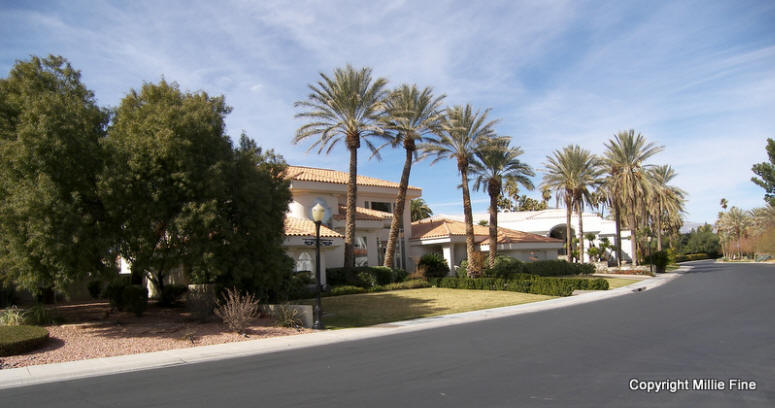 Residential neighborhood inside Spanish Trail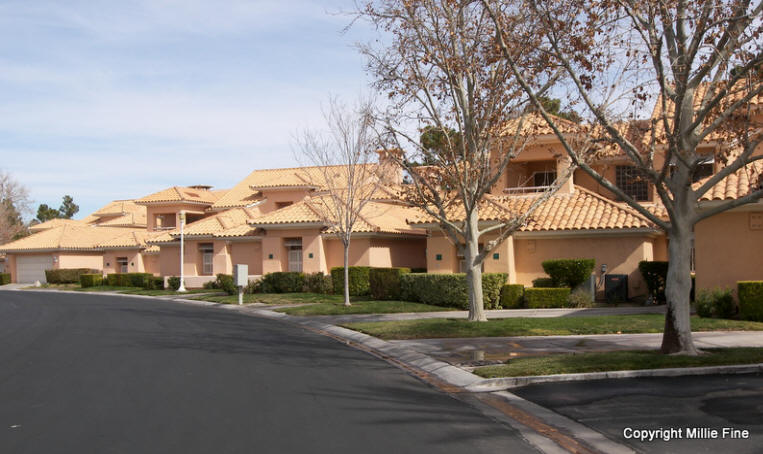 Typical townhome street view.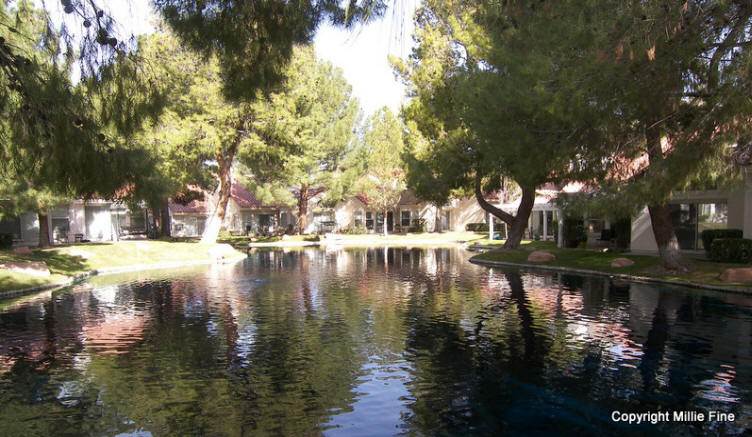 Townhomes surround beautiful waterscape in "The Springs and "The Isalnds", two Spanish Trail communities.